"FFA is an intracurricular student organization for those interested in agriculture and leadership. It is one of the three components of agricultural education.
The official name of the organization is the National FFA Organization.
FFA is not just for students who want to be production farmers; FFA also welcomes members who aspire to careers as teachers, doctors, scientists, business owners and more.
Today, the National FFA Organization remains committed to the individual student, providing a path to achievement in premier leadership, personal growth and career success through agricultural education.
FFA continues to help the next generation rise up to meet those challenges by helping its members to develop their own unique talents and explore their interests in a broad range of agricultural career pathways. We are the Future Biologists, Future Chemists, Future Veterinarians, Future Engineers and Future Entrepreneurs of America, too."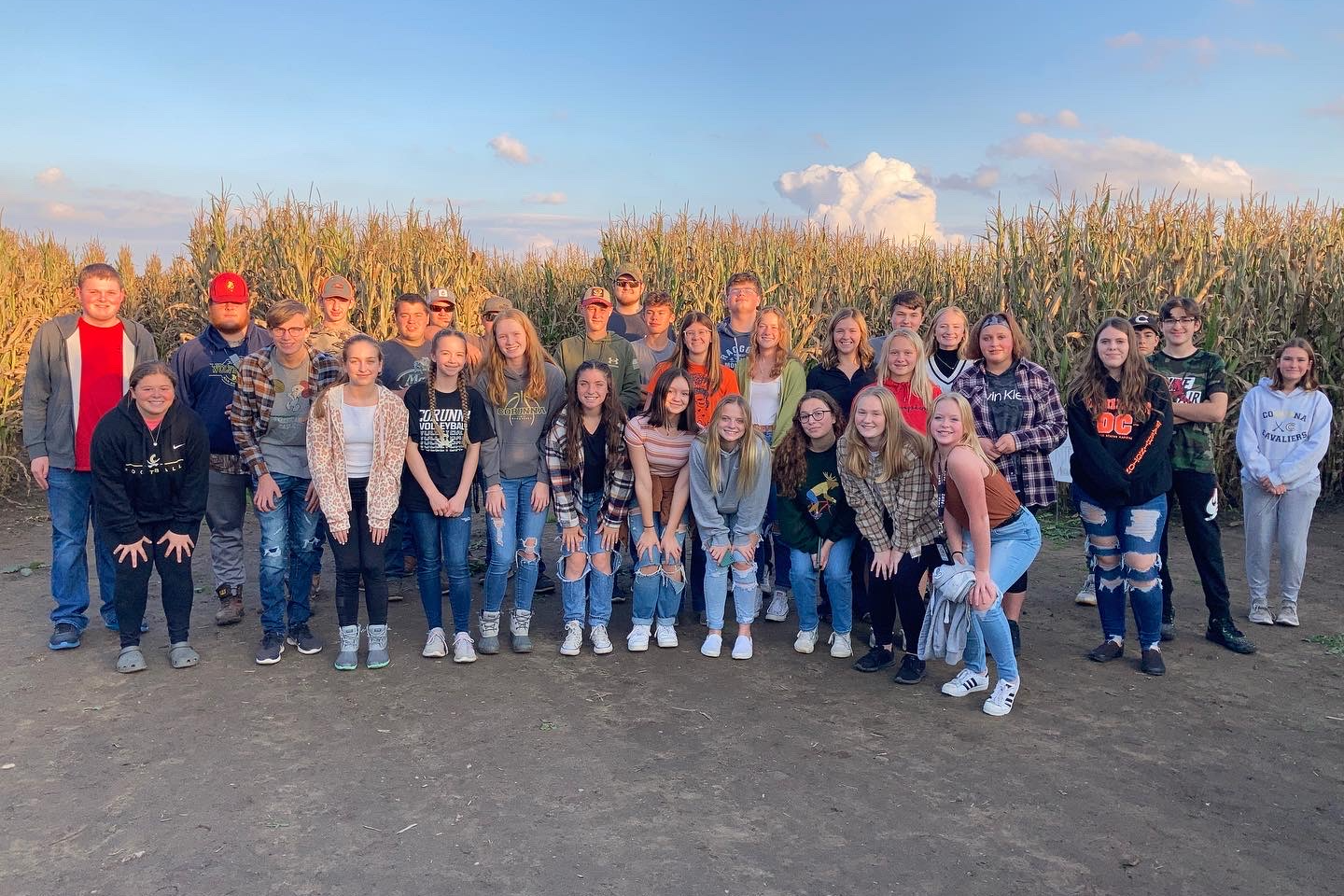 Upcoming Events & Announcements:
February
23 FFA Meeting ~ 7:00-8:30 pm – Ag Olympics
25 ~ Miller's Open House
March
1 Alumni Meeting ~7pm @ High School Agriscience Room
9-11 State FFA Convention @ MSU
14 Regional Officer Interviews 4pm Mason
15 FFA Alumni Labor Auction @ 7:00 pm in Gym
16 FFA Meeting ~ 7:00-8:30 pm – Elect Chapter Officers
8th Ag Rotation

Zoology

Botany

Ag Mechanics

Greenhouse

Ag Leadership

FoodSTUFF
**Must be in an ag class to be in FFA.
Join Our Alumni & Friends!
Follow us on Facebook!

Current Officers:
President:
Vice President: Samantha Krhovsky
Secretary: Chelsea Graham
Treasurer: Amy Zdunic
Advisor Contact Information:
Email: cstiles@corunna.k12.mi.us
Phone: 989-743-3441
Email: bkiesling@corunna.k12.mi.us
Phone: 989-743-3441